GET DEALS ON FOOD,DRINKSBEAUTY SPAS,ACTIVITIES AND MORE (23/10/2019 - 05/11/2019)
SuperDeals is a new and exciting e-commerce platform in Malaysia that is operated and maintained under Synchrosound Studio Sdn. Bhd. Discover and save on a wide array of deals for food, drinks, beauty spas, massages, activities, and much more! Shop anytime, anywhere via your computer and mobile devices with ease of mind through our secure payment method.
Admission to Sunway Lost World of Tambun
Lost World of Tambun offers not only a "lost paradise' that promises fun and wholesome experience
for all ages but also a conducive learning environment with a range of fun educational elements around the park. Check out this awesome package that provides full-day admission for 1 adult.
Valid Monday, Wednesday - Friday: 11am – 6pm; Saturday - Sunday:10am – 6am.

Valid on public holidays and school holidays.

Not valid on Tuesday.

"Senior Citizen" denotes those from age 60 years and above.

This admission ticket is inclusive of Water Park, Amusement Park, Tiger Valley, Tin Valley, Petting Zoo and Lost World Hot Springs.

Not valid for entrance to Lost World Night Park.

Not valid for ongoing promotions, discounts, and privileges.

No extension on the redemption of the voucher that is expired.

Valid for Mykad holders (Malaysian citizens) only.

No food, drinks or re-entry allowed.

No refund/ ticket cancellation due to inclement weather not available.

Valid for 90 days after the date of purchase

T&C APPLIED
How to redeem?
Reservation not required

Contact CN Empire at 019-4440788/ email to cnempire88@gmail.com for ticket redemption.

Contact CN EMPIRE, at least latest by 1 day before arrival to redeem the tickets.

Present SuperDeals voucher together with MyKad/MyKid when customers contact

CN Empire.
Click

Redeem

on the SuperDeals website on your mobile and get

Merchant Verification Code

at the outlet to redeem.
View more on webstore website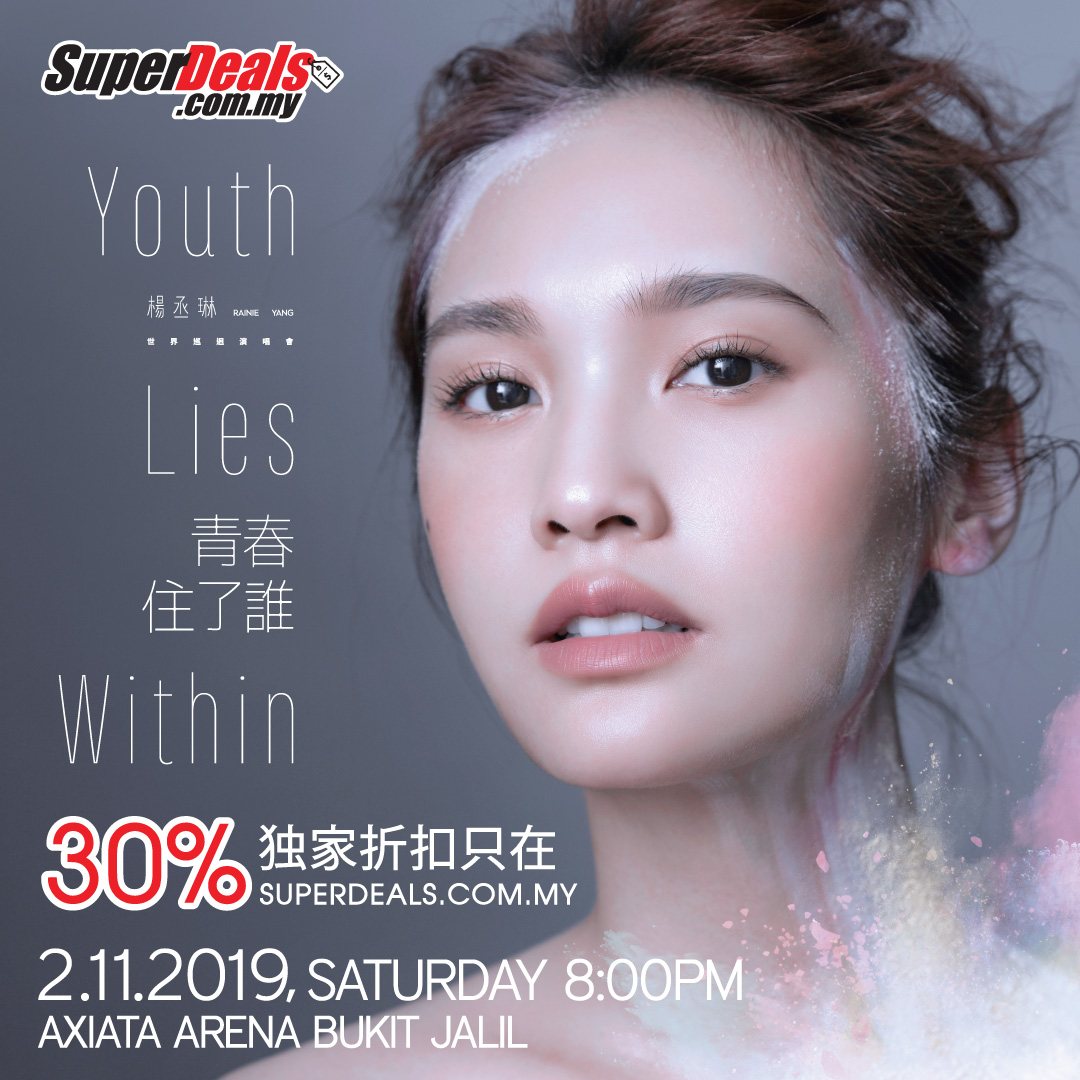 Rainie Yang Youth Lies Within World Tour in Kuala Lumpur will be held on Nov 2nd, 2019, at 8 pm at Axiata Arena Bukit Jalil!

Rainie Yang Youth Lies Within World Tour in KL 2019 with an exclusive 30% discount only at SuperDeals. - RM50 off starting 28th October 2019 until 1st November 2019. Discount Code: SUPER50

Available on

23 Oct 2019 - 02 Nov 2019

T&C Applied!
Get your ticket now!
Premium Mountain Bicycle Rental For 1 Day
(Kuala Lumpur Area Only)
RM 108.00
Premium Mountain Bicycle Rental For 1 Day (Kuala Lumpur Area Only)Coming to Kuala Lumpur Klang Valley and looking for a non-fussy city bicycle to ride around the city? Want to try the other bicycle route in Kuala Lumpur but don't have a bicycle? Getting a road bike that will take you 100km away? Want a mountain bike to explore the tropical forest? Need one or large numbers of bicycles for your activities/events? We have you covered.
At Ecocana Sports Sdn Bhd, we deliver bikes on demand for groups/individuals anywhere anytime. It's hassle-free to reserve bicycles from 2 hours up to a year in advance. We are ready to serve you 365 days.
All rentees will agree with our Bicycle Rental Policy to protect both parties' rights. Our standard setup comes with
FREE DELIVERY
and
FREE PICKUP
to your house/locations (within our Free Service Area), a helmet, and a lock. Purchased today our voucher on Superdeals to enjoy maximum savings.
Voucher is valid to use within

one (1)

month after purchasing date.

Selected premium mountain bicycles are provided with adult's size M i.e. tire 26"

Promo rental price for a day is valid for the same day from 8:00 AM to 10:00 PM (including pick-up and return).

Any upgrade on the bicycle or accessories (e.g. back rack, baby carrier, panniers, light, etc) is subject to availability & surcharges.

Bicycle(s) could be pick-up & return at any part of the Kuala Lumpur city area only.

Pick-up & return

out of

Kuala Lumpur city area would be subject to surcharges.

The appointment has required a minimum of one (1) day before the bicycle collection date.

Appointment can be made via

Email / Whatsapp / SMS / Call.

Any destroy/loss on the bicycle or its accessories would be responsible by the Customer.

Once rental time and payment are confirmed, no cancellation/refund is allowed.

Deposit is required during the bicycle collection.

Deposit is refundable when the bicycle is returned in good condition.

No cancellation/refund is allowed once booking/appointment is confirmed.

The expired vouchers will not be entertained.'

T&C APPLIED
Reservation is required: minimum

one (1)

day before the cycle date.

The information must include as below:

Name

Contact Number

Delivery Address

Superdeals E-Voucher

Contact information:

ecocanasports@gmail.com

or call

017-2342810

Click the

Redeem

button on the SuperDeals website from your mobile phone and request the

Merchant Verification Code

from the merchant upon their arrival.
View more on webstore website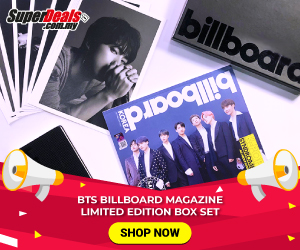 BTS Billboard Magazine Limited Edition Box Set

BTS Billboard Magazine Limited Edition Box Set: - Billboard KOREA Magazine with BTS front page cover- in Bilingual (Korean + English) - Posters (Magazine Size) 8 pieces: 1 Group + 7 Individuals - Diary/Note Book (BTS Version) – Hard Copy & No date print - Billboard hardcover box

Free delivery in Malaysia. Pre Order item will be delivered between 9th December - 22nd December 2019. Guaranteed to be received in time for Christmas. Not valid with other discounts or promotions.

This deal only valid if purchased through SuperDeals.com.my on

(23 Oct 2019 - 05 Nov 2019)
No sound on the planet has created an obsessive fandom as K-pop did. Standing tall and
proud in it are the BTS boys! If you are an ARMY, it's no surprise how big of a deal it is to
grab your BTS Billboard Magazine Limited Edition Pack! Drool over their heartthrob
good looks and check out their dreams and hopes in their exclusive interviews, all packed
in one custom box. This exclusive pre-order deal is brought to you by SuperDeals.
Get it before the 5th of November 2019 to enjoy exclusive promotion while stock last!
Get it now!