BLUERAY EYE PROTECTION SUNGLASSES [RM99 ONLY](ENDS 31/12/2019)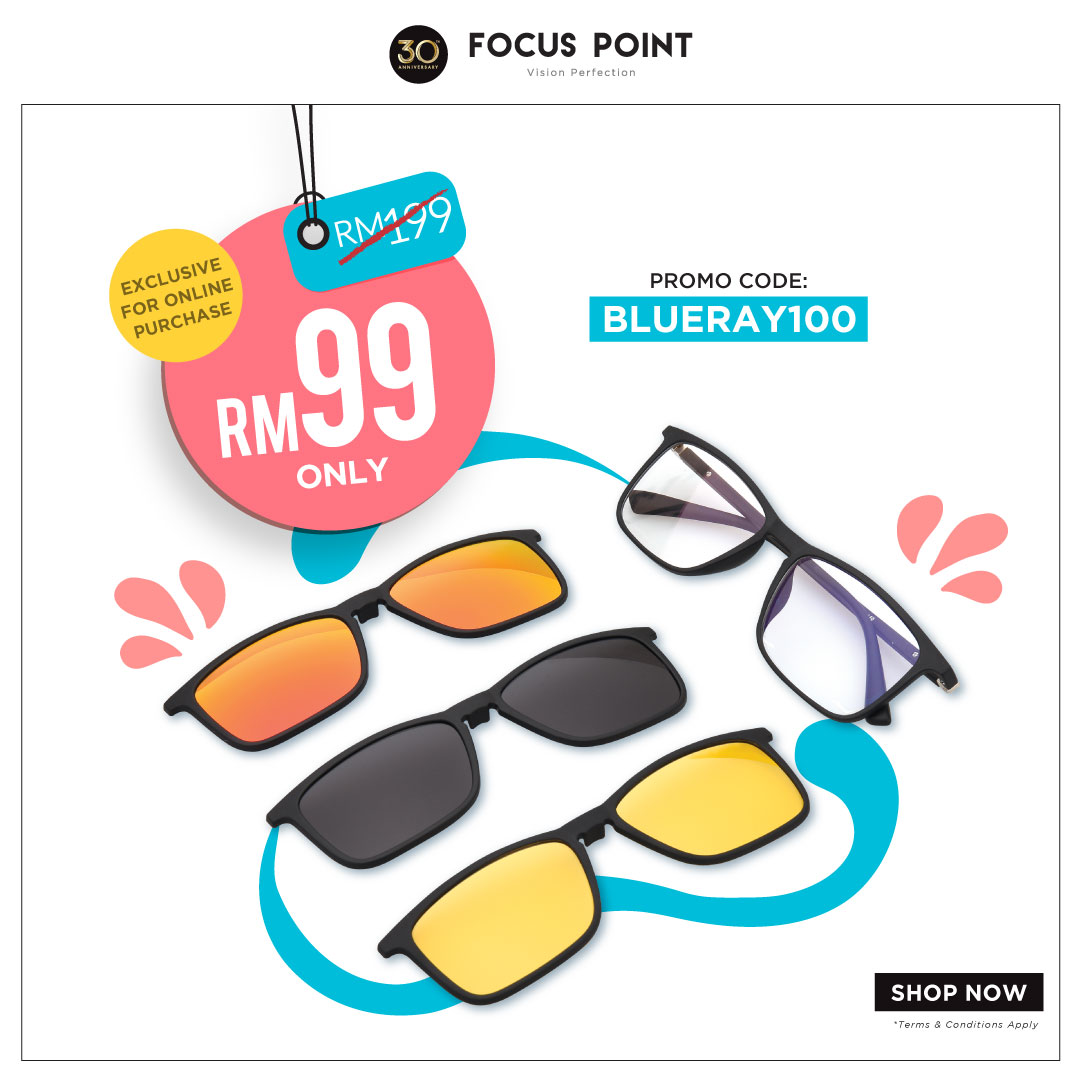 Blue Ray Protection Eyeglasses
Purchase a pair of Blue Ray Protection Eyeglasses at Special Price. Exclusive for Online Purchase Only. Grab a pair while stocks last!
Customer to entitle RM100 discount when apply promo code at check out page.
Only available for online purchase only!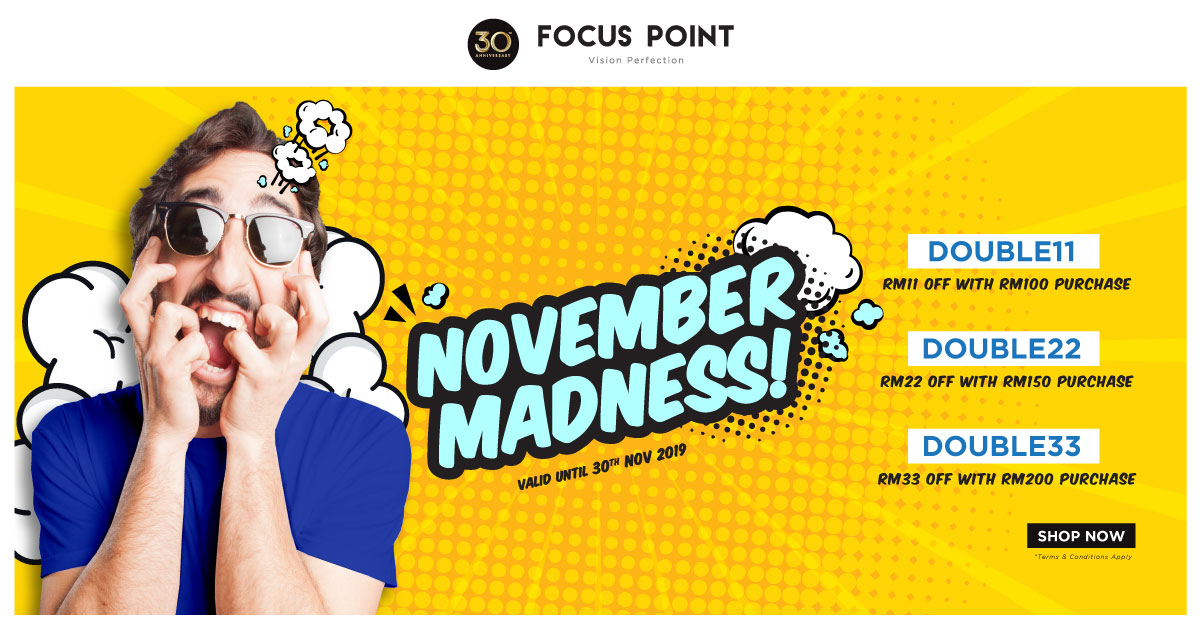 November Madness
Coupon Code:
DOUBLE11, DOUBLE22, DOUBL
Customer to entitle immediate discount when apply promo code
Promo Code: DOUBLE11 RM11 off with RM100 Purchase

Promo code: DOUBLE22 RM22 off with RM150 Purchase

Promo Code:DOUBL RM33 off with RM200 Purchase
*

Promo code not applicable for online voucher, clearance stocks and shipping fee!