9.9 HOMETASTIC SALE - HOMESERVICE | VALID UNTILL 07 SEPTEMBER 2020 - 14 SEPTEMBER 2020
9.9 Hometastic Sale
[07 Sep 2020 - 14 Sep 2020]
GET DEALS NOW IN HERE!
"In conjunction with 9.9 coming up, we're joining the sales celebration by running a short-term 9.9 online campaign with up to 30% off the original prices of selected services"
*

Users will only need to apply the promo codes below when making a booking to enjoy the price slash.
"(1) The promotion shall only be valid from 4th September 2020 to 14th September 2020.
(2) All jobs requested by using the promo code provided within this campaign must be fully paid and completed by 30th September 2020. For the avoidance of doubt, Kaodim does not guarantee the availability of jobs requested during the promotion period.
(3) The promotion shall only be valid for payments made via KaodimPay in Kaodim's official website www.kaodim.com or Kaodim mobile application.
(4) The promo codes must be keyed in before submitting the job request. Application of this promo code after the promotion period will not be accepted.
(5) The discount for each service will vary based on the specified capped amount for each
promo code
:
•
FANTASTIC10
capped at RM10 only.
•
FANTASTIC20
capped at RM20 only.
•
FANTASTIC30
capped at RM30 only.
•
FANTASTIC60
capped at RM60 only.
•
FANTASTIC80
capped at RM80 only.
•
FANTASTIC100
capped at RM100 only.
•
FANTASTIC165
capped at RM165 only.
•
FANTASTIC240
capped at RM240 only.
•
FANTASTIC460
capped at RM460 only.
•
FANTASTIC590
capped at RM590 only.
GET DEALS NOW IN HERE!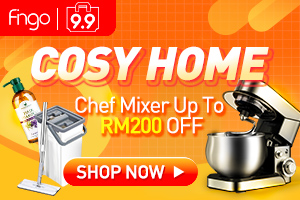 (6) Any unused amount of the promo code will be forfeited. The promo code is non-transferable, non-refundable and not exchangeable for cash.
(7) The remaining amount payable after applying the promo code shall be borne by the customer, to be paid via KaodimPay upon completion of the job.
(8) Usage of this promo code is subjected to availability, on a first-come first-served basis as determined by Kaodim.
(9) Each customer can only use the promo code once during the promotion period.
(10) This promotion is only applicable for services within Klang Valley.
(11) Unless otherwise stated, this promotion cannot be used in conjunction with other promotions.
(12) Kaodim reserves the sole right to cancel any redemption of the promo code without compensation to the customer, if the promo code is misused or obtained fraudulently, or for any other reason Kaodim deems fit to do so.
(13) Kaodim reserves the sole right to alter the terms and conditions in relation to this promotion, or to discontinue this promotion, at any time without prior notice to the customer. "