ENJOY A FUN MIX OF FANTASTICAL FLAVOURS FOR THIS MID-AUTUMN FESTIVAL TODAY! | VALID UNTILL 21 SEPTEMEBER 2020 - 01 OCTOBER 2020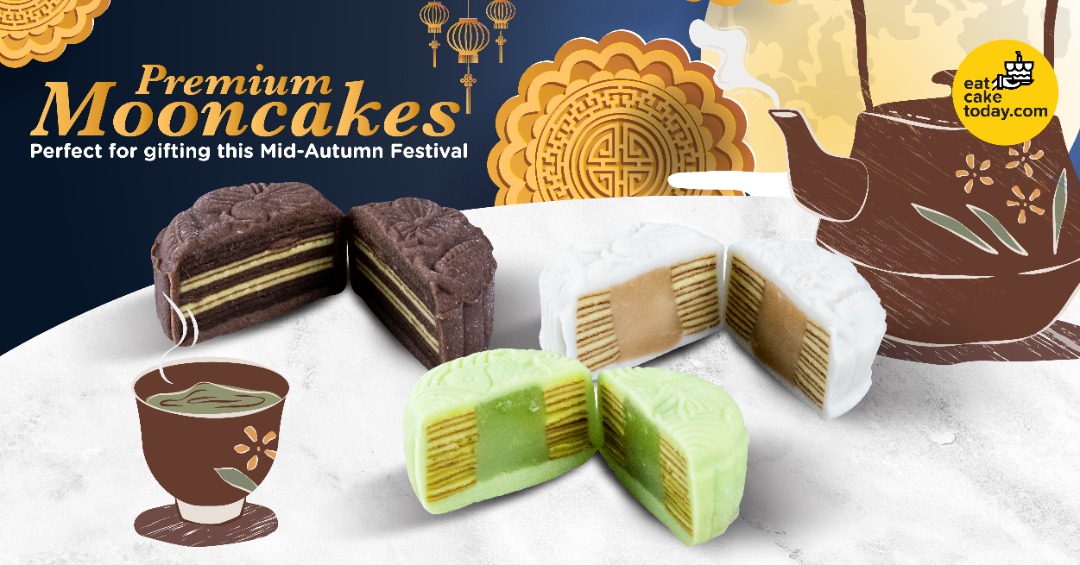 A fun mix of fantastical flavours, right at your doorstep!
Cakes are meant to bring joy and elevate the mood of any occasion. That is why we at Eat Cake Today strives to be the best cake delivery service in Malaysia. Hundreds of mouth-watering, crave-inducing, luscious cakes are available for purchase and are categorized under a number of collections, namely brownies, bundts, cheesecakes, cupcakes, customized cakes, designer cakes, dessert table, eggless cakes, healthy cakes, halal cakes, jelly cakes, loafs, less sweet cakes, macarons, Mille crepes, pastries, vegan dairy-free cakes, and sugar flowers.
Mooncakes Festival: Premium Mooncakes -
21 Sep 2020 - 01 Oct 2020
As the Mid-Autumn Festival looms on the horizon, we are proud to introduce our newly launched Mooncakes from traditional classics to modern mooncakes, and everything in between, we've got you covered! Impress the entire family with our amazing Mid-Autumn Festival Collection!
!!GET NOW IN HERE TODAY!!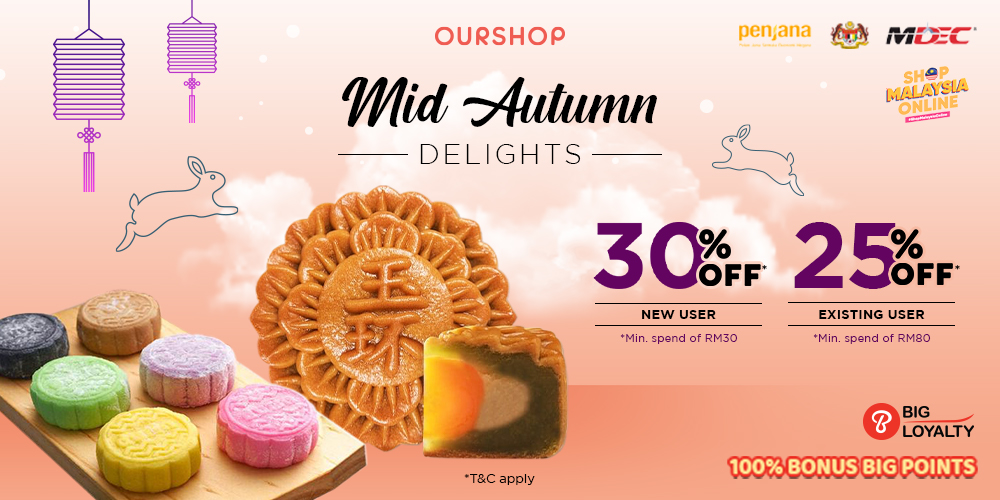 Mooncake Festival: OurShop x Penjana- 30% Off

-

21 Sep 2020 - 30 Sep 2020
Celebrate Mid Autumn with OURSHOP!
Indulge in your favourite Mid Autumn delights and enjoy up to 30%* discount sitewide!
Log in to shop and earn 100% Bonus BIG Points !
30% off with min. spend of RM30 (Only for New Users) and
25% off with min. spend of RM80 (Existing Users).
!!GET NOW IN HERE TODAY!!